WINE ANALYSIS
Introducing the rAPID-XT by Astoria-Pacific
"Astoria-Pacific offers affordable, reliable and dependable automated analyzers for Wine Analysis. Historically, our core applications for testing have been: Acetic Acid, Glucose+Fructose, L-Malic Acid, Total Sulfite, and NOPA and Ammonia. This year, we are EXCITED to offer a new Free Sulfite module (AstoriaX-FS) that couples with our rAPID-T system–thereby creating an AMAZING platform for Free Sulfite analysis! The rAPID-XT will ELIMINATE the "guess work and unreliability" of current Free Sulfite reagent kits on the market. The rAPID-XT will offer "long sought" parity with your reference lab of choice (myEnologist, Baker Wine Lab, ETS, Vinquiry, etc.). Stop by our virtual booth, and/or zap us an email for more information. Make Wine Analysis DEPENDABLE again!"
–Brady Miller, VP of Sales and Technologies, Astoria-Pacific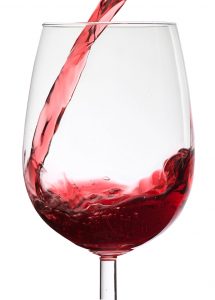 Millions of cases of wine are being produced every year, and many wineries have grown so large that the routine analyses of sulfites, acetic acid/volatile acidity, etc., have become more and more difficult. When production numbers are approaching 3,000–let alone 300,000–cases or more, testing for the on-site laboratory can become quite a daunting task.
These labs need to have analyses completed rapidly to keep up with the demands of production, since wine makers require these data to ensure quality wines. Such prompt, accurate testing can be done only through automation.
Therefore, trust in Astoria-Pacific. Our company understands the needs of the modern winery. With our many years of experience in automated analyzers, we are here to help you monitor analyses from the beginning of harvest to the final bottling process. Ask an Astoria-Pacific representative to tailor fit a system to your laboratory today.
Contact us for the new rAPID-XT system for enzymatic and Free and Total sulfite tests. The system is durable, affordable, and can be used in a winery of any size. Current clients using the system range from 3000 – 500000+ cases a year.
NO PRE-TREATMENT REQUIRED for Total Sulfite Analysis!
or HERE for the Astoria2 for Free Sulfites, Total Sulfites and Volatile Acidity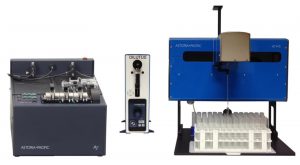 NO PRE-TREATMENT REQUIRED for Total Sulfite Analysis!
Some common tests for wine analysis are listed below:
MOST REQUESTED TESTS*:
Acetic Acid
Ammonia
D-Fructose/D-Glucose
Free Sulfite
L-Malic Acid
Primary Amino Nitrogen (NOPA)
Total Sulfite
*NOTE: Other tests are available via reagent kits of various manufacturers. The rAPID-T is an open platform, and allows for user-defined programming.