TOBACCO ANALYSIS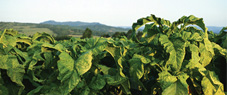 We offer comprehensive analyses at every stage of production, from field to final product.
There are thousands of tobacco products available, catering to a variety tastes. Cigarettes, cigars and pipe tobaccos can range from mild to strong. Smokeless tobaccos are also just as abundant. And the industry itself accounts for hundreds of billions of dollars annually.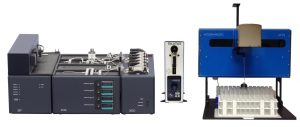 To keep up with such production volumes, modern suppliers and manufacturers of this industry have relied on Astoria-Pacific's analyzers to test for analytes that could affect the quality, taste, burn and safety of their products.
As an example, levels of Total Reducing Sugars and Reducing Sugars in the tobacco leaf will not only affect the taste but also affect how mild or strong a cigarette will be. Various lots of raw tobacco leaf must be tested for sugar before and after blending so that levels do not exceed limits established by the manufacturer. By testing the leaf prior to blending, a manufacturer will know which lots of leaf to blend together for the production of a particular brand.
Naturally, tests for sugars are just one example of why tobacco laboratories use the Astoria and Astoria2 Analyzers. Over the decades, Astoria-Pacific  has helped its clients monitor these tests quickly and accurately, thereby ensuring that a consistent, quality product is available.
| | | |
| --- | --- | --- |
| Test | Range | Method |
| Ammonia | 2 – 40 mg/L | Salicylate |
| Chloride | 6 – 300 mg/L | Mercuric Thiocyanate |
| HCN (in Smoke) | 0.5 – 14 mg/L | Pyridine(or Nicotinic Acid)/Chloramine-T |
| Nicotine | 0.5 – 5% by weight | Chloramine-T |
| Nitrate | 3 – 50 mg/L | Hydrazine |
| Reducing Sugars | 2 – 30% by weight | PAHBAH |
| Total Reducing Sugars | 2 – 30% by weight | PAHBAH |