WATER ANALYSIS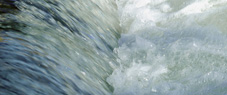 Whether your laboratory is a wastewater treatment plant, a private testing laboratory, a municipality monitoring the quality of drinking water, or other water-testing laboratory, Astoria-Pacific offers the best analyzers for ion/nutrient analysis. For example, we offer the Astoria2 Analyzer, which offers Ammonia via online Gas Diffusion and an alternative to distillation, as shown below: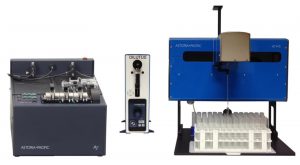 And the rAPID-T system…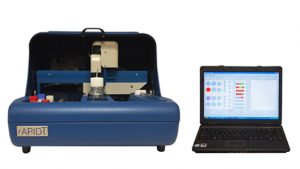 Our analyzers use many methods established by the USEPA and Standard Methods. Depending on a lab's reporting limits, we offer several different working ranges for each test on the Astoria and Astoria2 Analyzer.
Typical analysis rates are up to 50 – 90 samplers per hour, depending on testing requirements.
The optional 50mm LWCC can improve detection capabilities by 5 – 10X depending on the test.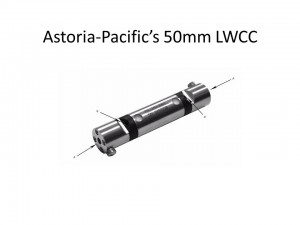 Please contact us for more info on the 50mm Liquid Waveguide Capillary Cell.
Common tests on the Astoria and Astoria2 Analyzers are:
*NOTE: Consult with an API representative for the optimal working range for your laboratory.
***Please Contact Us for additional testing methodologies***
Please discuss with one of our representatives about the advantages of alternative methods like Cyanide by in-line Distillation and UV Digestion, Phenol by in-line Distillation, or Total Dissolved Nitrogen by in-line UV Digestion.
rAPID-T System
Want an inexpensive system? Check out a rAPID-T analyzer for Water and Wastewater analysis:
The rAPID-T is inexpensive and reliable. With a photometer, 40-place sample rack, a 10-place reagent tray, and quick analysis rates of up to 100 tests per hour, the rAPID-T makes quick work of many common tests like:
Alkalinity
Ammonia
Chlorine
Cyanide (Post Dist.)
HexChrome
Nitrate (by Enzymatic or Vanadium)
Nitrite
Phenol (Post Dist.)
OPhos
Silica
TKN
Total Nitrogen (Pers. Digest)
Total Phosphorus (Pers. Digest)
Click on link below for Method List and analytical ranges:
I am excited to say that we are now working with Environmental Express as a partner for rAPID-T distribution for Environmental sales in the USA.
Environmental Express, Inc., a Cole-Parmer company, is the leading developer, manufacturer and distributor of environmental laboratory equipment and consumable supplies for commercial, governmental, industrial and academic laboratories worldwide. The company provides an entire range of laboratory products used in applications such as water/wastewater analysis, oil and grease analysis, metals analysis and hazardous waste analysis. Their products are sold throughout the world through a strong network of international dealers.
Please find our rAPID-T on EE's page HERE.