SPOTCHECK Pro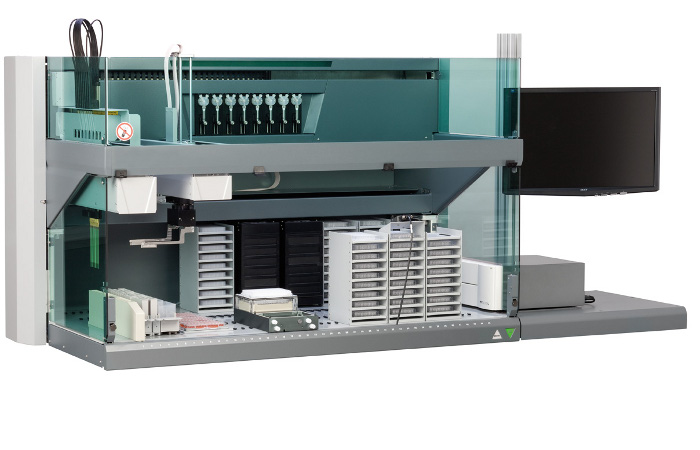 SPOTCHECK Pro is a fully automated system, controlled by Tecan's Freedom EVOware® Plus software, which uses standard microplates, barcoded to ensure sample identification. The system includes a Te-VacS™ vacuum separation module, liquid handling (LiHa) and robotic manipulator (RoMa) arms, two shaker/ incubators, hotels and a Sunrise™ microplate absorbance reader, offering complete walkaway automation, with a manual backup possible.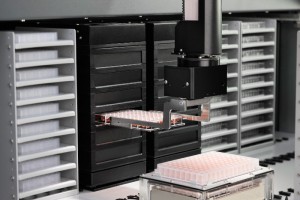 Automation significantly improves throughput from five to eighteen assayed plates in one day. As Biotinidase has a four hour incubation period and GALT only two, mixed batches of nine Biotinidase plates and nine GALT plates offer even greater efficiency, allowing Biotinidase plates to be incubated while GALT plates are being processed, and all eighteen plates can be processed in just ten and a half hours. The operator can choose any combination of Biotinidase and GALT plates to fit the current needs of the laboratory, or even add plates mid run. Automation also eliminates the potential for errors that can occur during manual operation, reducing the need for repeat testing, and maintenance time is drastically reduced. With SPOTCHECK Flow, maintenance needs to be performed every other week and takes a couple of hours. Although SPOTCHECK Pro requires weekly maintenance, this is a fully automated process and takes just 20 minutes.
With a Liquid Detection system that enables the pipette tips to check liquid volumes, Clot Detection that aspirates reliably with blood spots still in the well, user-defined priority plates to be run first, and extensive software reporting functions, Astoria-Pacific is confident that the SPOTCHECK Pro can meet and exceed the requirements of the most demanding laboratories.
Please contact Astoria-Pacific for more information.