Mission Statement and History

Raymond Pavitt established Astoria-Pacific, Inc. in 1990. Its headquarters are located in Clackamas, Oregon (a suburb of Portland) and is the sole manufacturer of the Astoria and Astoria 2 continuous flow analyzers.
Astoria-Pacific started small, with a few product offerings primarily within the horticultural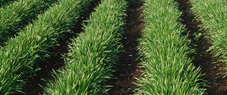 market, namely a liquid rooting concentrate, Dip'N Grow, for woody plant propagation. The company later expanded into the automated chemistry and analyzer business–essentially, buying back the manufacturing rights of the RFATM 300, making substantial overhauls to the system, and re-branding it as the Astoria Analyzer. Today API has grown significantly to offer testing and analysis in a variety of markets; and Dip'N Grow has become a successful independent business on its own.

Pavitt's career and experiences stemmed from Technicon. He worked as a service engineer on autoanalyzers and Sequential Multiple Analyzer (SMA) units. Eventually he left and started his own consumable and reagent business to support these and other Technicon equipment –ALPKEMTM in 1969.

These old analyzers used a substantial amount of reagents and sample during their operation. Therefore, Ray and his partners at ALPKEM, decided to develop their own segmented flow analyzer. They proved that by reducing the size of glassware and tubing sizes of the technology, they could both save a lab's reagent costs as well as reduce the waste that was created–all the while doubling the speed of analysis! The name of this new analyzer was the RFATM 300 (Rapid Flow Analyzer), which was later complemented by the cost-effective RFA II; both of these analyzers helped revolutionize the industry.


Pavitt and his partner sold ALPKEM in 1989 to a Swedish conglomerate. He soon left and started to formulate his plans for the next company – Astoria-Pacific.
NOTE: ALPKEMTM and RFATM are Trademarks of OI Analytical